Beyond Concrete: Everyday Space in Gaza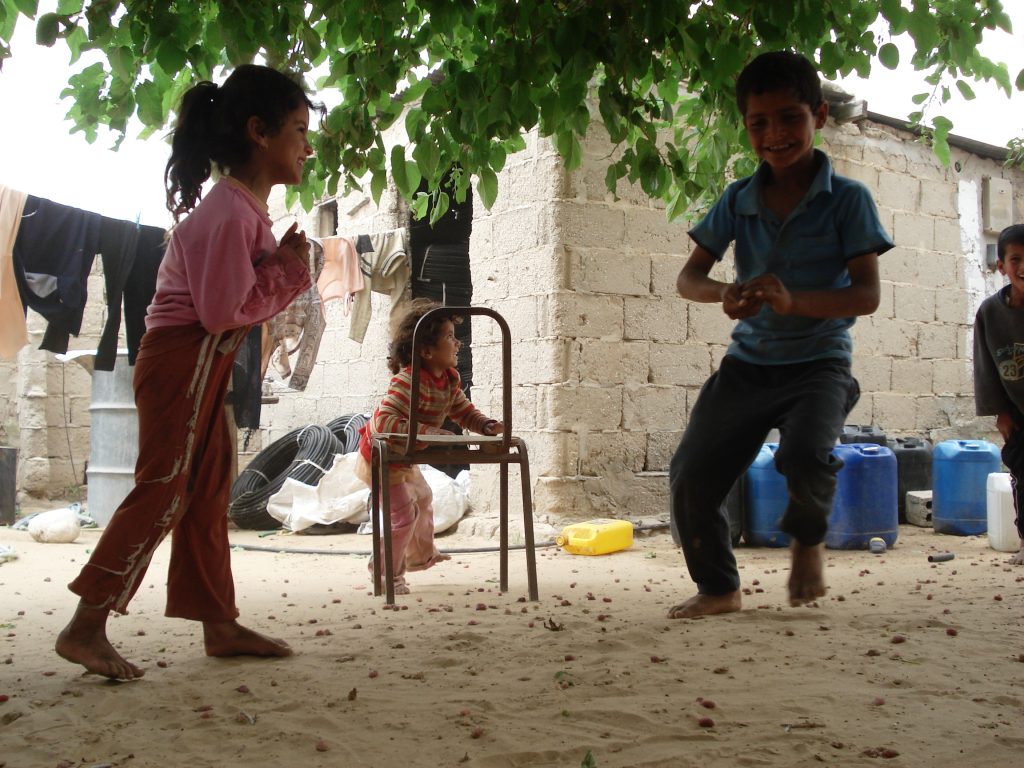 This project connects literature and architecture through a focus on the everyday spaces of Gaza, Palestine. When we encounter the word 'Gaza', it is often in the context of conflict, terror, and other forms of direct material violence. However, it is also a social space: a home, a place of the mundane, of laughter and of boredom, of family, food and culture. This social space is reflected in a rich and growing, but critically under-appreciated, body of literary writing on everyday life in the city by Palestinian authors. 'Beyond Concrete' draws on this writing to foreground the ways in which violence towards Gaza's social infrastructure is often overlooked in reportage on its material conditions. In doing so, the project promotes Palestinian literary voices, educates British audiences about a vital strand of contemporary writing, and starts conversations about the politics of social space in Gaza, the UK and beyond.
The purpose of this project is to show how representations of the everyday in writing on Gaza work to foreground the structures of power – or what postcolonial theorist Achille Mbembe calls 'planetary entanglements' – that connect Gazan social spaces to those in the West. Moreover, the project's focus on Gaza specifically, as opposed to Palestine generally, is deliberate, partly as a way of keeping things focused, but also – crucially – to use the city's specificity as a means of both avoiding and challenging the commonplace generalisations about Palestine that occur so frequently in global media coverage of the region.
The project's aims are as follows:
To clearly demonstrate the ways in which literature has a real, material stake in the world, whether through its ability to speak to the experience of those in a conflict zone, foreground this experience in the eyes of those outside of the conflict zone, or perform a form of resistance.
To deepen understanding of a form of violence that is not only physical but also social: an underexplored form of violence in the context of research into Gaza and Palestine.
To break new ground in interdisciplinary research by joining the methods of literary analysis with those of architectural engineering in a way that paves the way for similar work in the future.
To provide a set of valuable educational resources that will enrich the British public's knowledge and understanding of life in Gaza, using a level of emotional nuance that only literature can provide.
To raise the profile of Palestinian literature amongst researchers from more applied disciplines, such as architecture.
To support the already growing international profile of a set of vital contemporary authors from Palestine.
This project is supported by a British Academy / Leverhulme Small Research Grant.