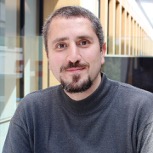 Dr Salem Al-Qudwa (Harvard University)
An award-winning architect and university lecturer, Salem explores everyday architecture as a resource for positive social transformation. His project is to design and articulate a model for the reconstruction of communities devastated by conflict. By recognizing the agency and social responsibility of architects, he wants to confront conventional attitudes surrounding residential reconstruction in Gaza by creating a nurturing and safe environment for women and children, and empowering communities.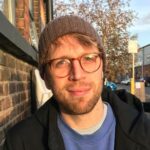 Dr Daniel O'Gorman (University of Leeds)
Daniel is a Lecturer in Contemporary Literature at the University of Leeds. He was previously Vice Chancellor Research Fellow in English Literature at Oxford Brookes University, where the 'Beyond Concrete' project began. His research focuses on contemporary literature with a particular interest in literary responses to terrorism and counterterrorism. He is the author of Fictions of the War on Terror (Palgrave, 2015) and co-editor of The Routledge Companion to Twenty-First Century Literary Fiction (Routledge, 2019).